Trend Alert: Indoor Plants
We've been swooning over the indoor plant trend. From hanging planters and terrariums to baskets and oversized pots, we can't get enough! Whether you're ready to jump all in with a full plant wall or you just want a great accent plant, there's a way for everyone to take part in the green goodness.
Having a variety of vessels for plants in store is a great way to provide your customers the opportunity to embrace this trend. Pick a few coordinating pots, planters, baskets, or terrariums that can live together in your display and you'll help your customers envision them together. Having multiple materials, sizes, and colors is a great way for people to personalize their home.
There's no debate about the benefits of indoor plants – They purify the air, reduce stress, increase focus, and can improve overall health! But what if you don't quite have a green thumb? What if your store/home doesn't have great natural light? What if you just don't want to look after live plants? Don't worry! You can still achieve the look you want with faux and preserved botanicals! This season, we have introduced a wide variety of stems, trees, and florals to choose from! They look and feel extremely real, some of you were even deceived in the showroom!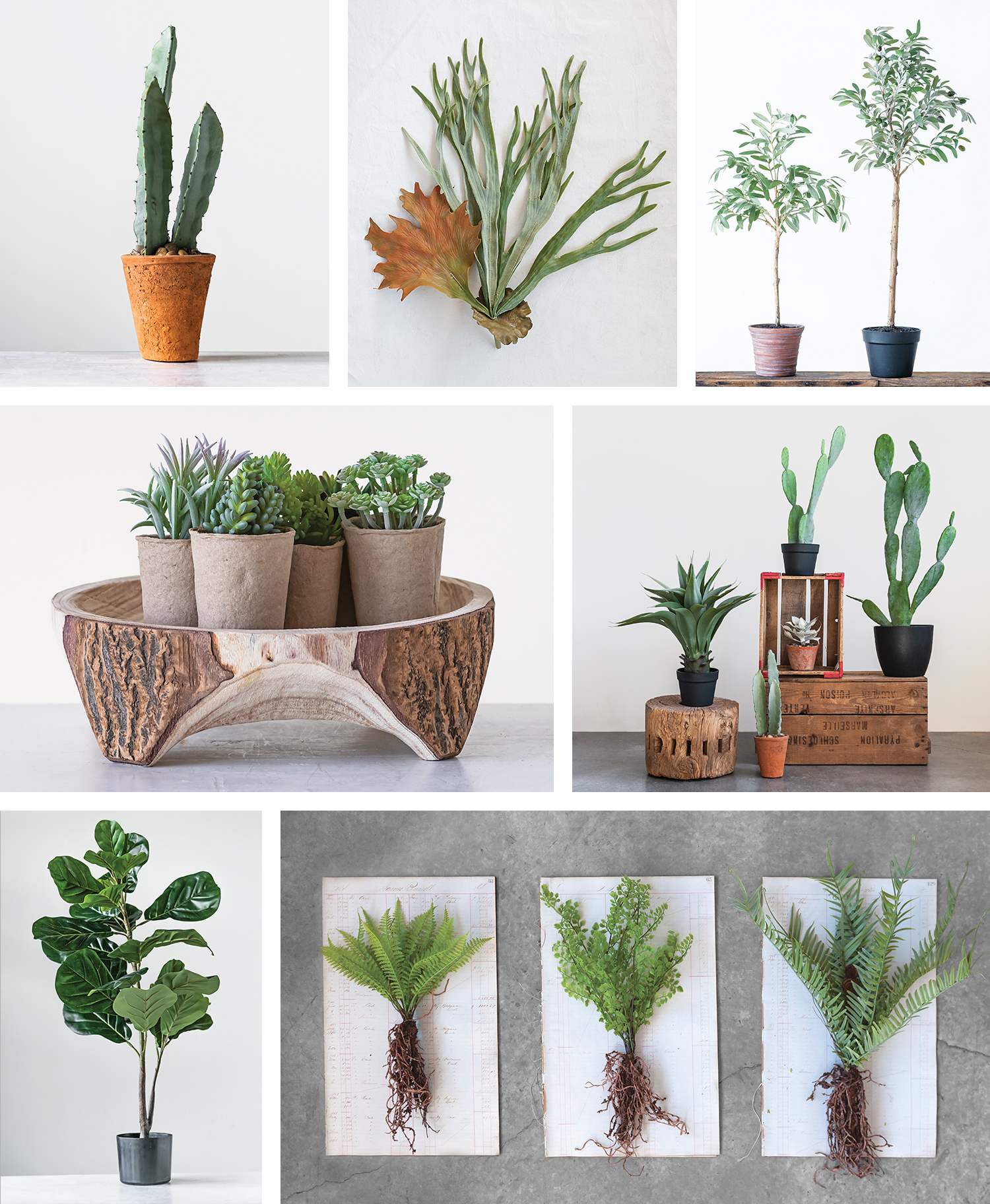 How have you brought this trend into your stores and homes? We'd love to see! Tag us with the hashtag #creativelyyours to show off your indoor greenery!